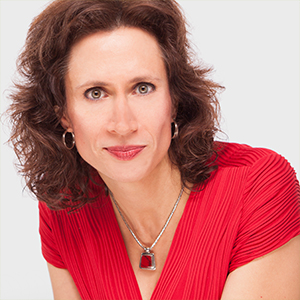 I've always been fascinated with money and the almost mystical power it has.
I studied it in college in the only way I knew how- economics. But that was so very dry.
Then in graduate school, I discovered the psychology of money, which was fascinating. I loved digging into the metaphysics of money, the spirituality of money. I could even talk about brain science and personal finance.
But there was one thing that bothered me about money-
I didn't have enough of it.
This stressed me out at a fundamental level.
I could be talking about the law of attraction one moment and worrying how to pay my bills in the next. How was it possible that I, a smart, college-educated woman could be fascinated by money yet not have enough of it?
Or maybe I did have enough and I just wasn't aware of where it was all going. And my credit card debt! That was one ugly secret which weighed on me every day.
What was wrong with this picture? Wasn't I supposed to be happily building my net worth while doing work I loved?
Wasn't I supposed to be feeling confident, in charge and
not sweating the small stuff?
Yeah, right. If people only knew.

Then, in 1996, right as I was finishing graduate school and despairing as to my career path ("Be a financial planner? No! psychotherapist? Maybe…") I was hit by a bolt of lightning when I heard Karen McCall speak. Karen was a pioneer in a field I'd never heard of "money coaching" and Financial Recovery Counseling. By the end of her talk, I'd decided two things: 1) I needed to be her client. And 2) I needed to do what she did.

I fought my way to the front and forcefully shared my revelations with her. That was almost twenty years ago, and to this day, Karen remembers me intently speaking to her that afternoon. (I AM on the intense side.)

What I appreciated about Karen was how she merged the practical side of day-to-day money management with the deeper emotional work — why we do what we do with money. She explained how unnamed deprivation in our lives creates a need to spend or to continue depriving ourselves financially. And she also delved into the reasons we sometimes "underearn". This was deep stuff… and it was extremely helpful! Within a year I'd not only finished graduate school, I'd finished intensive one-on-one work with Karen and transformed my relationship with money. I not only knew where I spent my money, I knew where I WANTED to spend it, what felt good and what did not. I was quickly getting out of debt, and I felt in control. I saw the life I wanted to build and the money I needed to live that life. And I knew how to make it happen.

What surprised me was that as time went on, I actually thought about money less, which was such a relief.

I did go on to train with Karen, and I started my own Financial RecoverySM  counseling practice in 1997. Over the past 15 years, I've spoken all over the country, written a book (Why Women Earn Less -  How to make what you're really worth), and created many programs and workbooks that help people heal their relationship with money, work and earning. Karen went from being my mentor to being my friend and now, my business partner. In 2011 we co-founded MoneyMinder Online, a personal and business money management system that gives people a flexible, easy-to-use system for staying on top of their money, saving their way out of debt and experience greater financial stability.

But my biggest love and passion is helping women take charge of their money, plan for the future and create a life they love.

It's such a privilege and joy to watch my clients experience a new found sense of freedom and confidence in their ability to make not only make peace with money, but make their money matter. Like many of my clients, I've experienced a lot of changes and chapters in my life already. I have experienced marriage, and I've experienced divorce. I've experienced raising children (still doing that one!) and I've experienced home buying and home repair. I've developed an amazing community of friends and indulged my love of travel.

I've always known that money is not the purpose of my life. But money is a wondrous tool that can allow us to live our dreams and continue creating lives filled with all manner of riches.